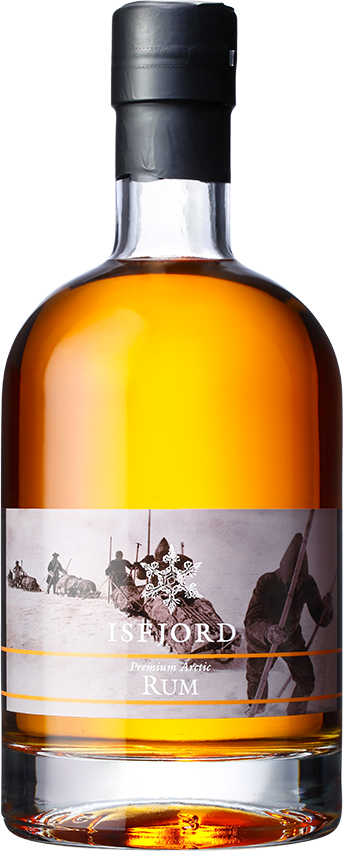 ISFJORD Premium Arctic Rum is distilled at Saint Croix in The Caribbean. Saint Croix is a former Danish colony and has a unique history of making some of the best Rum in the world.
 
With a perfect balance of sun and heat, Saint Croix offers the best conditions to ensure the right level of sweetness and quality of the sugar canes. This is crustal for any production of high quality Rum, and the reason why we have chosen exactly this location. ISFJORD Premium Arctic Rum received in 2018 a Silver Award in the IWSC (International Wine Spirits Competition) for it`s excellent taste and smoothness.
Heat & Cold mixed in this unique

Arctic Premium Rum
The Rum is distilled on sugar canes and matured on Ex. Bourbon casks for 3 years. The cask strength rum is then diluted with the pure and exclusive water from the Greenland Ice Cap. 
The perfect combination of the heat from Caribbean and the cold of the Arctic comes together in a unique Rum. ISFJORD Premium Arctic Rum is spicy and has a dark sweetness. The long complex after taste gives you all you can ask for in a Premium Arctic Rum